Here's the latest "how to" safety and security tips, industry trends, new products and services, new customer contact faces at Huronia, as well as our community involvement in the various events and charities that we support. To make sure you are receiving all of our news, sign up for eWaves, our e-newsletter.
Click here to see past eWaves issues.
---
Appointment of David P. Clark as President for Huronia Alarm & Fire Security Inc.
Posted On: Wednesday, October 16, 2019
Rob Thorburn Jr., CEO, Huronia Alarm & Fire Security Inc., is pleased to announce the appointment of David P. Clark to the role of President, effective October 7th, 2019.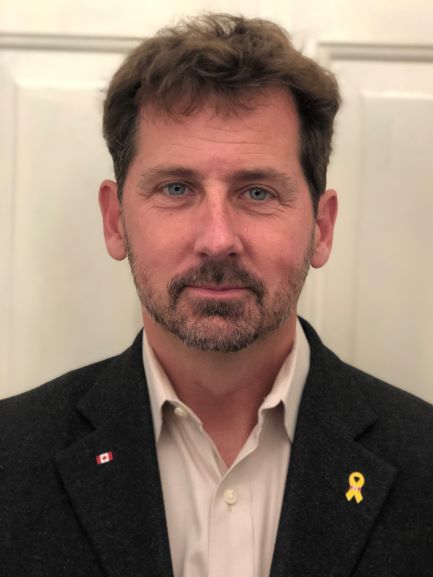 "As Huronia continues to expand through ongoing acquisitions and new product and service offerings, we realized that a change to our organizational structure was required in order for us to continue to provide the level of service that is expected from us by our valued customers, shareholders and staff. David brings a specific skill set that will be invaluable to our continued success," said Rob Thorburn Jr., CEO, Huronia Alarm & Fire Security Inc.
David is an accomplished business and technology leader with over 30 years of security solutions industry knowledge. David began his career in the engineering department of Digital Security Control (DSC). When DSC was acquired by Tyco International, David was appointed Engineering Operations Manager and was then promoted to Senior Engineering Director. David was based for a time in Italy, responsible for the integration of an acquired engineering department into the Tyco corporate infrastructure. In 2016, industry leader Johnson Controls International purchased Tyco International, and David successfully facilitated the integration of the engineering component of the merger of the two companies while providing support for offshoring infrastructure development in India.
"As a key member of our senior management team, David will be responsible for overseeing and managing the day-to-day operations at Huronia, across our three business locations. He will also be responsible for developing and executing strategic plans for continued growth in targeted areas throughout Central Ontario as well as within our business division silos," Thorburn said.
"I am very excited to be joining Huronia and to have the opportunity to work with this great group of people. I believe Huronia has the building blocks in place to allow us to continue to grow while maintaining focus on providing our customers with unrivaled home and business solutions," said Clark.
Huronia Alarm & Fire Security Inc. has been in business for over 45 years and is Central Ontario's leading provider of home and business security and monitoring services, CCTV, fire and safety, lock, key and safe products and services, home theatre, audio and video consultation and entertainment room design, as well as cabling and smart home wiring for today's home automation requirements.
###
For more information, please contact:
Media Inquiries: Jaclyn Jones, President at Whiting & Holmes Limited, 289-337-3662, jaclyn@whitingandholmes.com.
Specific Inquiries relating to Huronia Alarm & Fire Security Inc: Rob Thorburn Jr., Chief Executive Officer at Huronia Alarm & Fire Security Inc., 705-445-4444, rthorburn@huroniaalarms.com
---
For past articles please visit our news archive.