Here's the latest "how to" safety and security tips, industry trends, new products and services, new customer contact faces at Huronia, as well as our community involvement in the various events and charities that we support. To make sure you are receiving all of our news, sign up for eWaves, our e-newsletter.
Click here to see past eWaves issues.
---
Huronia Alarm & Fire Security Inc. acquires Ontario Security Systems
Posted On: Monday, September 24, 2018
Huronia has acquired the monitored accounts of Ontario Security Systems in Orillia, Ontario. Ontario Security Systems has been providing alarm monitoring and video surveillance services to residential and commercial customers in Southern Georgian Bay, Muskoka and Central Ontario since 1992.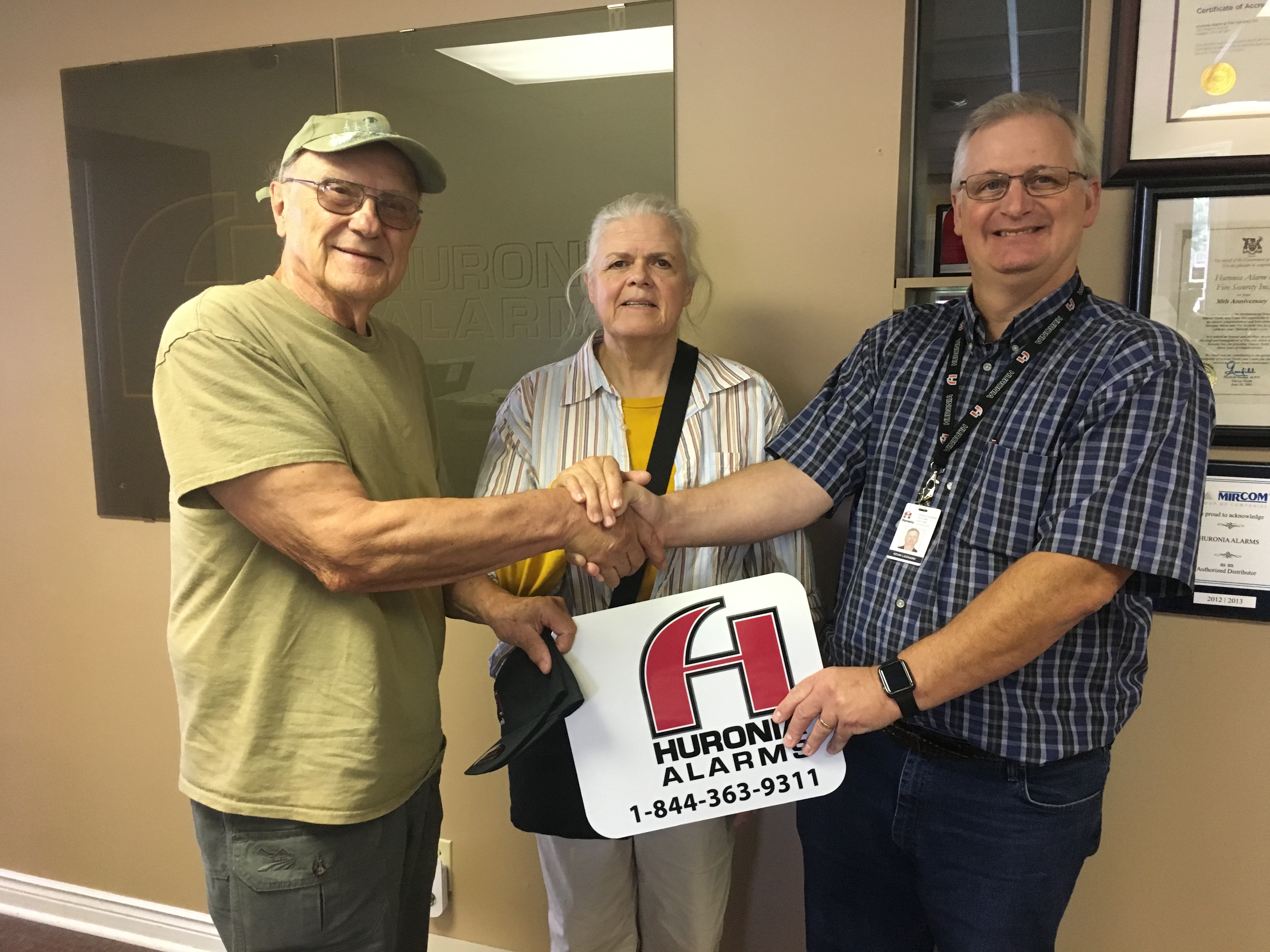 "I've known Henry for over twenty years," says Kevin Leonard, Chief Operating Officer of Huronia Alarm & Fire Security Inc. "We have worked alongside Henry and the team at Ontario Security Systems by providing their customers with 24/7 security system and video surveillance monitoring from our ULC listed, Five Diamond certified monitoring station in Midland, Ontario."
Leonard goes on to say, "the Huronia team has also provided security system service and support for Ontario Security Systems customers, so in addition to already monitoring their accounts, we have also had an opportunity to personally meet a number of their Customers already."
From a commercial and industrial customer standpoint, Ontario Security Systems has always had a strong foothold in the region. "We continue to see growth in our own commercial client base and we are proactively bringing on new products and services for those customers across all four of our business divisions (security monitoring, fire safety, audio video and locks, keys and safes)," said Rob Thorburn Jr., President & CEO of Huronia Alarm & Fire Security Inc. "This type of targeted commercial-customer portfolio acquisition is part of our Strategic Plan for continued growth in this region."
Huronia Alarm & Fire Security Inc. has been in business for over 45 years and is Central Ontario's leading provider of home and business security and monitoring services, IP Cameras, fire and safety, lock, key and safe products and services, home theatre, audio and video consultation and entertainment room design, as well as cabling and smart home wiring for today's home automation requirements.
###
For more information contact:
Media Inquiries - Jaclyn Jones, Account Manager at Whiting & Holmes Limited, 289-337-3662, jaclyn@whitingandholmes.com.
Specific Inquiries relating to Huronia – Kevin Leonard, Chief Operating Office at Huronia Alarm & Fire Security Inc. 705-792-9311, kleonard@huroniaalarms.com
Photo caption: Kevin Leonard, Chief Operating Office at Huronia Alarm & Fire Security Inc. (right) with Henry (left) and Janet (middle) Droder, President of Ontario Security Systems.
---
For past articles please visit our news archive.