Here's the latest "how to" safety and security tips, industry trends, new products and services, new customer contact faces at Huronia, as well as our community involvement in the various events and charities that we support. To make sure you are receiving all of our news, sign up for eWaves, our e-newsletter.
Click here to see past eWaves issues.
---
Why our 5-Diamond accreditation is important to you
Posted On: Monday, May 4, 2015
We are pleased to announce that our Midland ULC Listed Monitoring Station has received Five Diamond Certification renewal for 2014, through the International Central Station Alarm Association.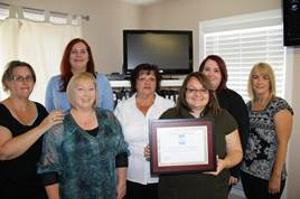 This certification confirms that our station operators are proficient and excel at communications with Customers, law enforcement agencies and fire and emergency services communications centers.

The link we provide between you, our valued Customer, and the emergency response agencies we dispatch, is critical for life and property saving situations.
Providing outstanding service in helping to protect your home and business is our goal each and every day.
---
For past articles please visit our news archive.